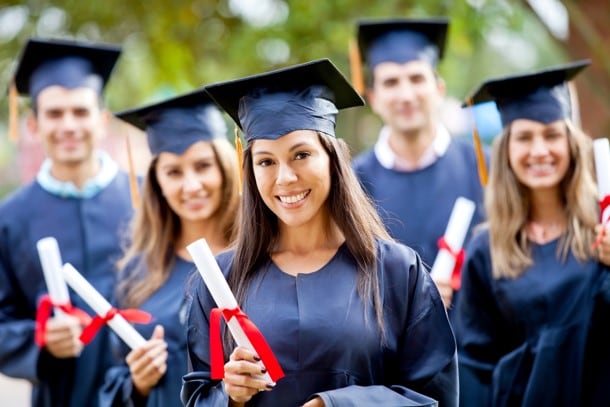 College Grads, How About An Extra $500?
If you will soon be graduating from college, or if you have recently graduated from college, here's a litte something to help you on your way.  We know you are now entering an exciting phase of life in which you will now be making money instead of spending it.  Probably your earnings potential is solid, but maybe your pocketbook might be a bit light!  To help you get started, Honda would like to give you an extra $500 toward a new Honda.
Here is how you qualify:
You are buying or leasing a new 2017 or 2018 Honda automobile (excluding the Clarity) and financing with Honda Financial Services (HFS).
You have graduated within the past two years or you will graduate within the next six months with an associate's, bachelor's, or master's degree from a U.S.-accredited college or registered nursing school.
You meet HFS credit criteria.
You provide RocketTown Honda with a copy of your diploma or college transcripts as proof of your granduation eligibility; you provide other necessary documentation as is normal.
You are listed as the primary buyer.
If leasing, this $500 will be applied toward the cap cost of the vehicle, and your monthly payment and total due at lease signing will be calculated after the $500 reduction.
If buying, this $500 will be applied to your down payment.
The following HFS requirements may apply:
You will provide at least a 5% down payment.
You have no adverse credit history.
You will provide proof of employment or proof of a firm commitment from an employer with a start date of no more than 120 days from the date of your purchase.
You show that your monthly income will cover your financial obligations, living expenses, and the vehicle payment.
Some other conditions:
Only one $500 bonus can apply to one vehicle.
This offer cannot be combined with the "Zero Due at Signing" lease program.
This offer is valid until March 31, 2019 and may be terminated at any time.