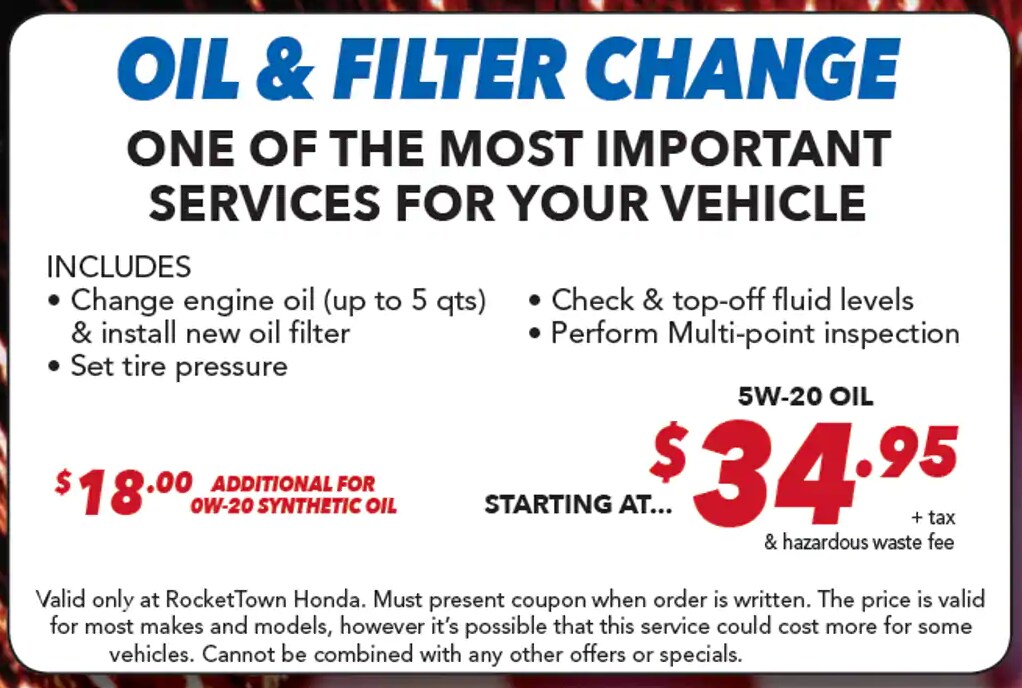 Our service department delivers the very best oil change in Lompoc.  But there's one way to make it even better .... and that's an oil change coupon!! 
An oil change at RocketTown Honda is more than just new oil.  As long as the hood is up, we will check:
Brake Pads

Fluids and Lines 

Tire Depth & Tire Pressure 

Air & Cabin Filters 

Belts 

Wipers 

Lights 
We look forward to helping you keep your car in the best possible condition, so it provides you with years of safe traveling and the highest possible resale value!
Call for an appointment (805) 741-2310
...or fill out the form below.