OK. So you've done your research. You've picked a vehicle. You've visited us at RocketTown Honda and taken a test drive and YOU LOVE THIS VEHICLE! Now it's time to decide whether you want to lease it or buy it. The good news is that our finance experts can explain your options in plain English (or Spanish), and help you make the decision that is best for you and your family.  
In the event you would like to learn more before you visit, this section of our web site describes the advantages and disadvantages of both options.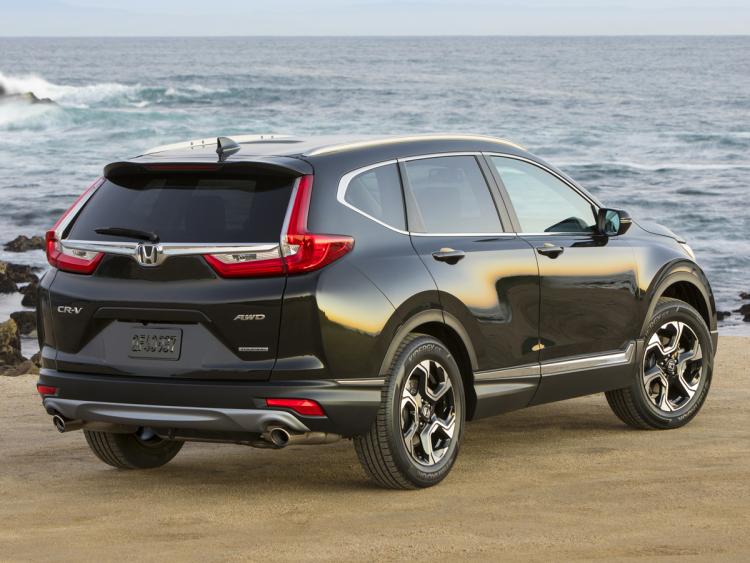 Buying vs. Leasing: Advantages & Disadvantages 
As you read this you might find you have a question or two. If that's the case you can simply get in touch with one of our friendly finance specialists. Just call (805) 741-2315 or fill out the form on the right side of this page, and we will do our best to answer your questions.
That said, let's get into the pros and cons.
There are several benefits to both leasing and financing your next car, truck, van, or SUV.  
Leasing: When you lease, another company owns the vehicle and allows you to use it according to certain guidelines. In essence, you are purchasing the USE of the vehicle, not the vehicle itself. You will have a lease contract that gives you the right to use the vehicle for a set period of time and drive it up to a certain number of miles.  
Most companies that are in the leasing business will allow you to specify in advance the number of miles you want to have included in your lease; the more miles the higher the payment. But you do have some flexibility here. Typically, leasing companies give you the right to drive more than the agreed-upon number of miles, provided you pay pay an additional cost per mile.  
Compared to buying a car, you will typically find that your monthly payments will be lower when you lease, and you'll be able to upgrade to a new model every few years. In many situations you will have the flexibility to get out of your lease a bit early and into a new vehicle, if your needs change. (If you are in that situation now, just contact us and we can give you the relevant information.)
One other benefit of leasing is that you are basically protected from excessive depreciation. If market conditions make the vehicle worth much less than normal at the end of your lease, you will not take that loss yourself. You can just give the vehicle back to the leasing company and they will endure that loss, not you.
Financing:  By contrast, if you take out a loan to buy your new vehicle, you won't have any restrictions on the length of time you own your vehicle or on the number of miles you can drive it. Your payments will be applied to your car loan, and will gradually decrease the amount you owe on your vehicle. When we do the comparisons for our customers, we typically find that loan payments will usually be slightly higher than lease payments, all else the same.
But Remember! There are times when vehicle manufacturers have special finance rates on certain vehicles that will lower your interest rates and loan payments.  Alternatively, sometimes a manufacturer might offer a special lease deal that would make your lease payment lower than usual. It pays to be informed of these specials, because they just might have a significant impact on your lease vs. buy decision (and sometimes these deals are so amazing that you might decide to buy a different model of vehicle altogether)!  We are here to cut through the complexity for you. Just ask us and we will tell you if there are any such specials in place now.
For more information on how to finance or lease your next Honda, don't hesitate to contact us through our website or by calling us directly at 805.741-2315.
Lease and Finance Specials in Lompoc, CA 
Are you looking to save even more money on your lease or loan? At RocketTown Honda we work with about 30 different finance companies and strive to find you the best source of financing for your purchase or lease. It's very common that there are "finance specials" (meaning lower interest rates) and "lease specials" (meaning lower payments) on certain cars, trucks, vans, and SUVs. We can tell you what's available right now if you call our finance team at 805.741-2315 or fill out the form on the right side of this page.  Remember, these specials change faster than a two-year-old's mood, so please check and recheck often.  
View a list of the special lease deals and financing options available right now.