Order Genuine Honda Parts near Vandenberg Village, CA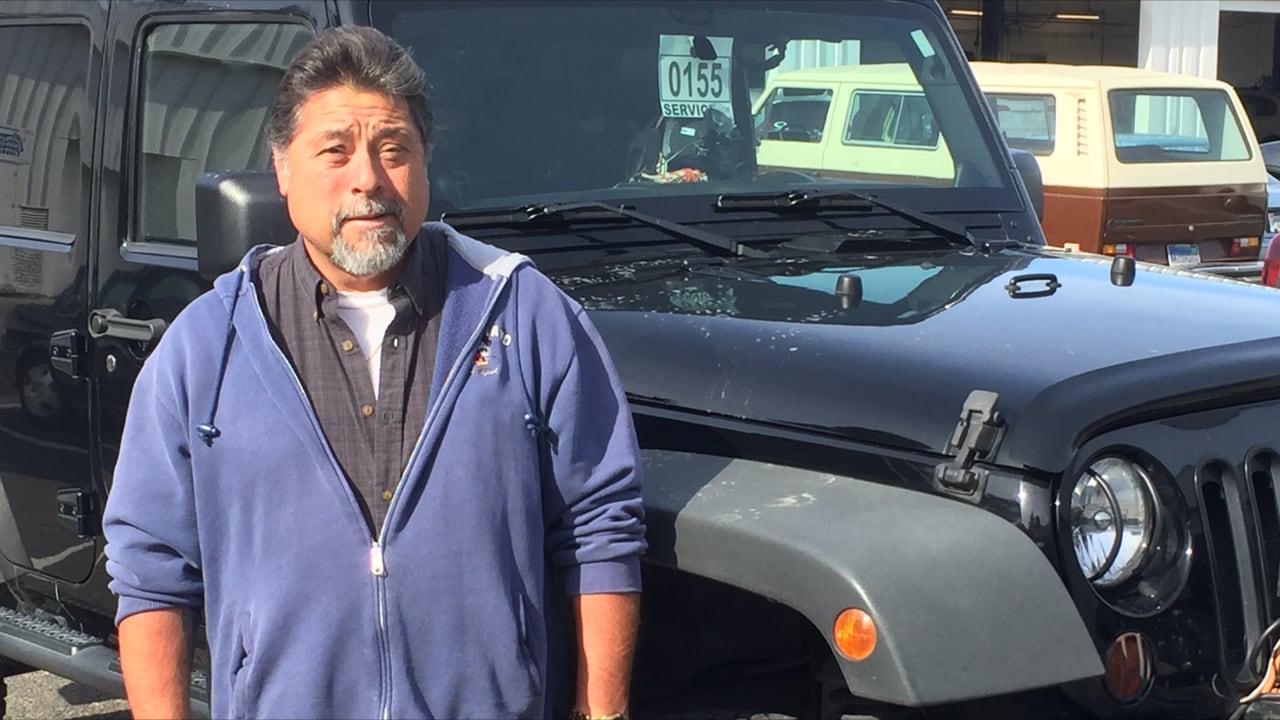 When you want to repair or customize your Honda, turn to your friends at RocketTown Honda. Our Honda dealership near Vandenberg Village, CA, stocks the OEM Honda parts and accessories you need to keep your Honda running smoothly and looking good for miles and years to come. Whether you need a new car battery or headlight, or you want to express your personality with a new license plate frame or rear spoiler, you can look to us to provide you with the genuine Honda parts and accessories you need. We also stock a competitive selection of brand name tires, which always come backed by our complimentary 24-month Road Hazard Protection for greater peace of mind. So, when you're in the market for OEM Honda parts, put your trust in RocketTown Honda -- we won't disappoint!
Pictured above is Mike Murillo, the manager of our collision repair shop.
Choosing the right body shop to repair your car after it was damaged is often challenging. After all, it's probably not a decision you have to make very often, so you will probably want to do some research.
Here's ten things you should know about us:
1. We have a reputation for premium-quality work.
Our body shop has been in business for over 25 years. We have a long-term perspective. We don't cut corners. In a sense, we are old-fashioned "craftsmen." We care deeply about doing great work, and we take pride in a job that is done right. We figure if we do great work consistently, people will continue to do business with us (and this strategy has worked so far, so we're sticking to it).
2. Our people are well-trained, professional, and really nice.
You'll find our team to be easy to talk with and very responsive to your questions and concerns.
3. To operate a body shop properly you need to make an investment in training and equipment.
We have done just that: We Employ ASE and I-CAR Certified Techicians. We own the kind of sophisticated paint booth that allows us to create the wonderful paint finishes we are known for producing. We own our own "Chief EZ Liner II Precision Body Squaring & Alignment System," to make sure our major repairs are done right.
4. We (almost always) use Genuine Factory Parts and PREMIUM Quality Dupont Automotive Paints.
We say "almost always" because in some instances, when customers request it and only with our customers permission, we will use other types of automotive parts or finishes to reduce costs. This sometimes makes sense given the value of the vehicle and/or the budget for the repair.
5. We work with ALL insurance companies.
No matter which insurance you have, you have the choice of where to bring your vehicle to have it repaired. We have good relationships with all auto insurance companies.
6. We work on ALL makes and models of vehicles.
Yes, we work on Chrysler, Dodge, Jeep, and RAM vehicles. But we also work on most everything else.
7. We gladly do small jobs and large jobs.
We like to repair small door dings, dents and scratches....and we also do the major repairs on vehicles that have been in substantial accidents...and we often repaint cars so they look like new!
8. We offer a variety of services to make life a bit more convenient for you.
We offer a free shuttle service to and from our dealership. We have extended hours so you can drop-off and pick-up your vehicle any time the dealership is open (days and evenings). We can arrange a rental car for you with minimum fuss.  And, you will find that our facility is designed to make you happy - featuring a waiting area with a fireplace and super-deluxe massage chairs, free wireless Internet, a nice little convenience store, and the most beautiful women's rest room in the state.
9. We provide FREE estimates!
10. You don't need an appointment.
Mike Murillo, our Body Shop Manager, works Monday thru Friday from 8:00 AM to 5:00 PM. You can reach him by calling 805-741-2341, or by faxing him at (805) 736-8795.
We invite you to ask around. You'll find that our reputation is outstanding.
If we can answer any questions for you, please call or stop by!