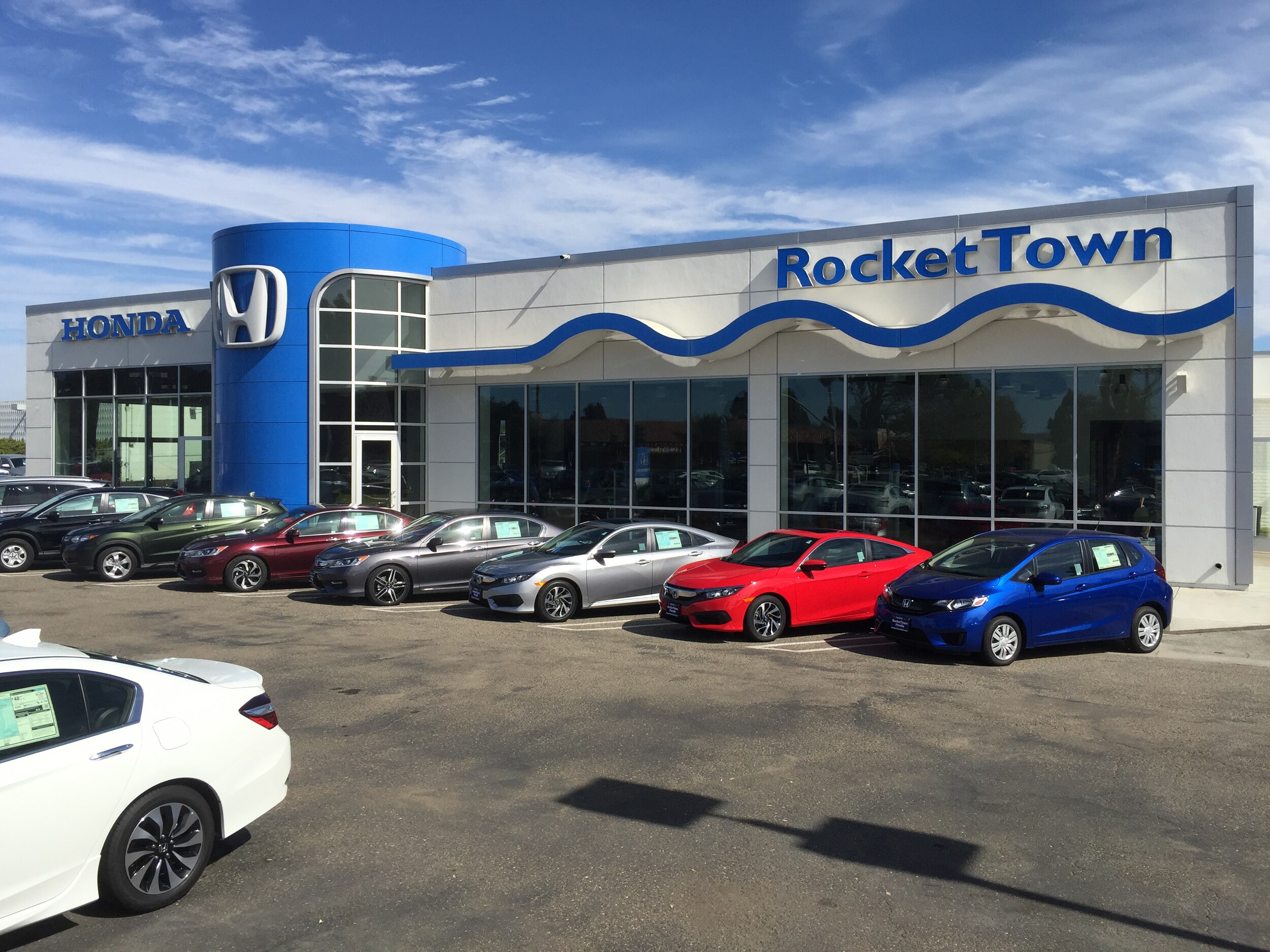 1. Price
When we buy something, we want a good deal. You do too. One of the reasons we have become one of the fastest growing Honda dealers in California is price. From our oil change, to our Everyday Value Pricing in our service department, to our "No Haggle Zone" used car prices, to our insanely low prices on new cars, we understand you want a deal and we are here to give it to you.
2. Selection
We have a great selection of New Honda cars, vans, and SUVs. And in the event we don't have exactly what you want, we can usually get for you fast! Just ask us. When it comes to used cars, oh boy, do we have a great selection. Our buyers are aggressively buying in three states to make sure we have what you want.
3. Really Nice People
One of the nicest things about this dealership is that our people are terrific. Many of them have been here for more than ten years. We like each other, and we are here to make our customers happy.
4. Very High Customer Satisfaction Ratings
In 2015, of the 130+ Honda dealerships in the state of California, we were ranked #1 in Customer Satisfaction. In 2016 our ranking fell to #3 out of 130+ Honda dealerships (still pretty good, huh?).  This ranking comes straight from American Honda, and is based on what Honda customers tell Honda about their experience with Honda dealerships.  As you can guess, this doesn't happen by accident.  This is what happens when a company dedicates itself to operating according to The Golden Rule.
5. Our "Golden Rule" Philosophy
The old-fashioned idea of "treat others the way you want to be treated" is alive and well here. That's why we do so much training, stock so many parts, have the policies we have. We want to be able and ready to treat you as we would want to be treated if we were you.
6. Our "Closed On Sundays" Policy
Our customers get one day a week when they can walk our inventory in peace and quiet. Our employees know they can count on having Sunday free to spend the day with their families. Why doesn't every dealer do this?
7. "No Haggle" Used Car Pricing
People tell us they love shopping for cars but don't like the back and forth of negotiating with dealers. So, we simply put our best price on the windshield so you can spend your time finding the used car you love, and not have to worry about negotiating after you find it.
8. Used Car Reconditioning Standards
Every used car we sell goes through a rigorous inspection and reconditioning process to bring it to a stated level of quality. We will be happy to show you what we did to the car you are buying so you have the information you need to compare our cars with others you might consider buying.
9. Our Service Department Works On Nearly Everything - Not Just Honda vehicles. We cover a full range of makes and models.
Hey, our service department is amazing. We want to be the place where you bring all the vehicles you own (except maybe your Lamborghini or Rolls).
10. Our Beautiful New Facility
After years of planning and prep, we finally completed an extensive renovation of our Honda dealership in the summer of 2016.  It was worth the wait.  We now have a beautiful shiny showroom, a large customer waiting area with a fireplace and top-of-the-line massage chairs, free wireless Internet access, and ... just wait until you see the women's restroom.  There's not a nicer dealership around.  We built it for you, and we hope it makes you feel very comfortable and happy!